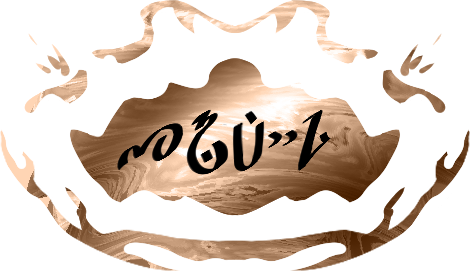 ---
"The Fourth State of Water" by Miyake Kazunori

---
FEATURED WRITINGS
---
NEW WRITINGS
Mundane Thoughts: The first day of December, and…
2020.12.01
I guess this is my blog now. All righty then…
Mundane Thoughts: My athamé became Zer0's on a hot November day
2020.11.30
My new white silk robe and athamé arrived today. The last day of November… I, we—ahh, as time goes on, it's more difficult to tell where one ends and the other begins—and maybe it doesn't really matter—were so happy to set out the red poinsettia tablecloth, and the winter bouquet. We took some time ironing the cloth and the robe, first. Then Yumeka swept and… Whoops. Does he mind me writing in his diary? Haha. Well, it's fine. It's a fine journal he's set up for himself…
Roots and Legacies
2020.11.30
I don't really have ancestors to venerate. I have older cousins—Zer0 and Grímnir—and I have a family, a very large and loving one. But I don't have ancestors or predecessors. I'm Korean but that barely means anything to me, though I can relate to the 880,000-won ($750 USD a month and living at home with your parents because you can't afford rent and get no benefits) Generation who don't feel that their nationality matters in a landscape defined by hellish, mediaeval levels of inequality. (I guess I'm Korean after all!)
Shiva Shells: Sham Shells and Actual Provenance
2020.11.29
Some weeks ago I ordered a cute, large white cabochon pendant of polished snail shell, with a flat white face with a brown spiral, and a convex milky brown side. I'd stumbled on it in a favourite Etsy store, and the listing explained it was a "Shiva shell".
---
UPDATES
2020.12.01
Glad that Yumeka had fun while it lasted. Looks like he picked up a few skills, too. That'll come in handy… Well, maybe not. I don't know when I'll defend myself with a Polish sabre, but it's good to know the fundamentals nonetheless. He took good care of the body. Mmm. If only it were taller… But, well. Gift horses and pretty lips, right?
One last entry. Thanks, Yuuka-chan.
2020.11.30
Yumeka, yoo-hoo~! I wrote in your diary. Not on purpose! He doesn't seem to be here… Huh.
2020.11.30
I was thinking about ancestor veneration and none of us really have any "lineages" or blood ties to look back to for inspiration or sentimental reasons. There are people who take joy and rediscovering a concealed heritage, but we don't really care about that. And I think that's fine, if we're our own roots.
2020.11.29
I wanted to find out what species of snail my "Shiva shell" pendant came from and instead I found out the whole thing was a fad that has its roots in the mid-2000s. Fantastic! (And I still didn't find out what species mine came from… Perhaps Turbo castanea judging from the whorls and colour and pattern of the convex side? Humm…)
---